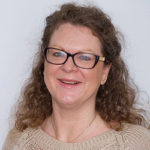 Telehealth Only
BA (Psychology) (Hons), MPsych (Counselling Psych), PhD
0426 624 711
Professional Memberships and Registrations:
Australian Psychological Society (Associate)
Psychology Board of Australia
Medicare Provider (Psychologist)
Lizbeth is a Counselling Psychologist who attained her master's degree in Counselling Psychology in the USA (1987) and her PhD from the University of Sydney (2004) in Community & Behavioural Health Science. First registered as a psychologist in Australia in 1994, Lizbeth is a Medicare Provider, and specialises in Couples Counselling, as well as individuals.
Lizbeth is only seeing clients via telehealth. She works with clients through a client-centred, integrated approach. Her research interests include performance, motivation, and self-esteem issues, stemming from her background in athletic performance, teaching and coaching. Areas of professional expertise include:
health psychology (pain management, smoking cessation, disability, stress management, and sleep hygiene);
performance psychology (workplace bullying, sport psychology, and career/guidance counselling);
relationships (couples, cross-cultural counselling and family therapy); and,
anxiety, depression, and anger management.
Motivational goals and strategies for self-discovery and personal growth are often encouraged, and are followed up in the next counselling session. Lizbeth is available via telehealth only on Mondays and Thursdays.