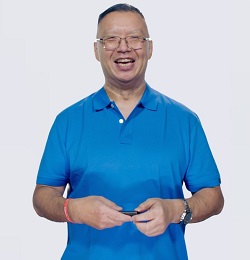 Christopher Shen provides psychology services and Employee Assistance Programs to individuals to help with support and assistance in difficult times. Our psychology sessions will provide you with an opportunity to discuss your emotions, feelings, and concerns, and receive professional psychological support and treatment.
Some of the areas in which he can help are:
Mental skills for injury rehabilitation.
Dealing with change, loss, stress, and anxiety.
Building resilience, mental toughness, and self-esteem.
Dealing with difficult people and situations.
Performance enhancement and mental development.
Psychology for sports and performance.
Team building and leadership.
Communication skills and conflict resolution.
Career transition and outplacement.
Work/life balance.
Christopher is a Registered Psychologist based in Melbourne, and a member of the Australian Psychological Society. He is currently the Psychologist with the Gippsland Sports Academy.
A key motivation of Christopher's corporate work is his passion for elite achievement in sport and personal development. He has represented Australia in freestyle and Greco-Roman wrestling and competed in several mixed martial arts fights. Christopher has also coached tackling in the Australian Football League. He officiates for the Ultimate Fighting Championship, an international mixed martial arts sports event. With a positive and engaging style, Christopher draws on his experience as an actor in feature films, TV series, TV commercials, and print media to make his presentations impactful and memorable.
His new book 'Wrestling with Resilience' 2nd edition – written with Associate Professor Simon Moss – is now available as a print paperback book and eBook.
Save