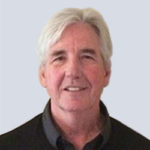 Telehealth Only
BS, MA, PhD
Psychologist
0424 057 052
Professional Memberships and Registrations:
Australian Psychological Society (Associate)
Psychology Board of Australia
Medicare Provider (Psychologist)
Bruce has the belief that clients benefit from positive approaches and focusing on client strengths connected to solutions rather than problems. Bruce has been a registered psychologist since 1993 and has over 40 years of professional experience. Before becoming a psychologist, Bruce was a secondary school teacher for 15 years and a lecturer at the University of New South Wales for 7 years. Bruce has a background working with diverse populations and is able to engage well with a wide variety of people.
Bruce has made a significant contribution to the psychology profession over many years through his extensive number of publications and presentations on a range of topics related to the facilitation of good mental health. His academic background in the teaching of most psychological treatments allows him to use a variety of approaches with his clients.
Bruce's areas of professional expertise include:
anxiety
depression
trauma
relationship issues
workplace issues
Bruce works via telehealth only on Tuesdays and Thursdays.