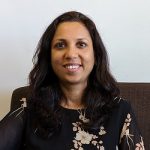 BA(Hons), M.A. (Clinical Psychology), M.Phil.(Clinical Psychology)
Clinical Psychologist
Mobile: 0493 583 272
Professional Memberships and Registrations:
Australian Psychological Society
Psychology Board of Australia
New Zealand College of Clinical Psychologists
Medicare Provider (Clinical Psychologist)
Chhavi is a registered clinical psychologist with over 10 years of clinical experience working with people with a broad range of concerns.
She completed her Post Graduate qualifications in Clinical Psychology from NIMHANS, India in 2007 and practiced at a reputed private hospital in Mumbai for about five years.
She moved to New Zealand in 2013 and was with the Mental Health for Older Persons and Memory Service team, Waikato DHB, for seven years. Chhavi was also running her own private practice in Hamilton, NZ from for about five years, focusing primarily on providing therapy to victims of trauma, primary health care clients (GP referrals) and army veterans.
Her experience allows her to work with range of complex clinical presentations, across all age groups and with clients from diverse cultural backgrounds.
She is able to provide therapy for a wide range of difficulties, including:
Chronic or treatment resistant Depression
Anxiety (panic, generalised anxiety, phobias)
Post-Traumatic Stress Disorder and complex trauma
Loss and Grief
Adjustment to life stages (retirement, relocation, mid-life)
Stress Management (for workplace, financial, caregiving, parenting related stressors)
Eating disorders
Anger issues
Sleep problems
Low self-esteem, low self-confidence, assertiveness
Relationship problems and challenging personality issues
Unresolved childhood issues
Chhavi uses an integrated approach of intervention drawing upon her training and knowledge of various established and evidence based therapies like Cognitive Behaviour Therapy (CBT), Acceptance and Commitment Therapy (ACT), Mindfulness, Dialectical Behaviour Therapy (DBT), Interpersonal Therapy (IPT), Schema Therapy, Eye Movement Desensitization and Reprocessing (EMDR) and existential approaches.
Chhavi's therapeutic style is respectful, flexible, collaborative, and warm and she is committed to achieving the best outcomes for her clients.
Availability- Fridays