Initial Assessment Service & Fees
Every referral to Mind Health Care is carefully evaluated to advise you about which psychologists are best suited to your needs and have the skills and expertise in the area you require. We will ask you a series of questions and then our principle clinical psychologist, Dr. Brendan Meagher reviews your referral information in order to provide you with informed advice about which psychologists will be best suited to address your needs. You can then make an informed decision about who you want to work with. There is a one off charge of $75 for this service. This process has been found to provide for a better therapeutic alliance between psychologist and client.
GP Mental Health Care Plans
Effective 1st July 2023 for all clients with a Mental Health Care Plan:
Medicare Fee – 
Our fees vary depending upon the particular psychologist that you see.
Clients can expect to pay between $56.65 and $92.95 after receiving their Medicare rebate (full fees are between $150 and $230 per session).
Our standard 50 minute consultation fee is:
Clinical Psychologist: $220
Clinical Psychology Registrar: $200
Generalist Psychologist: $200
You do not need a GP referral as a private client at Mind Health Care.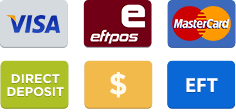 Those clients with psychology cover on their private health insurance can be issued with a receipt of payment which can be used to obtain a rebate from their private health insurer.
Cancellation & Non-attendance Policy
Mind Health Care is a private business and we do not get paid by Medicare or any other agency when clients do not attend appointments. If you book an appointment you are responsible for payment in the event that you do not attend or do not provide 24 hours notice of cancellation. We have a phone answering service for clients to provide notice of cancellations outside reception hours. Our fee is $120 unless a minimum 24 hours notice is provided when cancelling an appointment. This fee will be charged to your credit /debit card at the time of your scheduled appointment. Our cancellation policy is strictly applied and we do not waiver cancellation fees. Our policy is in accordance with the recommended cancellation policy of the Australian Psychological Society.
Agencies
We welcome referrals from a wide range of agencies including Medicare, TAC, Worksafe, NDIS, and Veterans Affairs (DVA).
TAC and Workcover clients are charged in line with our private consultation fees and it is the clients responsibility to seek reimbursement from their funding body themselves.
We do not work with Victims of Crime (VOCAT).