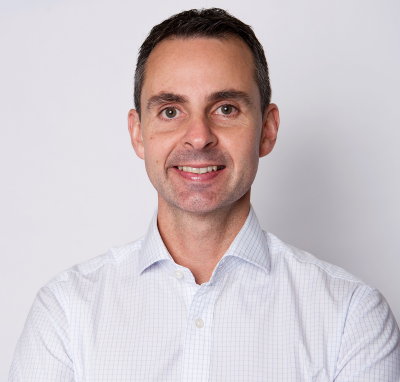 BAppSc, PGDipPsych, DPsych (Clinical) FAPS, FCCLP
Clinical Psychologist
0413 534 211
email: brendan@mindhealthcare.com.au
Professional Memberships and Registrations:
Australian Psychological Society (College of Clinical Psychologists)
Psychology Board of Australia & Medicare Australia (Clinical Psychologist)
American Psychological Association
Australian Clinical Psychology Association
Brendan founded Mind Health Care in 2008 and is the principal clinical psychologist. Brendan worked in the public mental health system at the Royal Melbourne Hospital prior to moving into full-time private practice. Brendan created Mind Health Care with the express purpose of providing a financially accessible psychology service to as many clients as possible.
Brendan provides a full range of clinical psychology services for adults and adolescents 16 years and older using primarily a Cognitive Behaviour Therapy (CBT) approach. Clients generally set their own goals for treatment and then treatment is individualised to the needs of the client. Treatment is always evidence based and informed by the latest research. Clients can expect regular homework tasks between sessions in which the strategies discussed in sessions are practised and incorporated into their everyday life. There is a very strong patient demand to see Brendan so waiting times for new clients can be several months. Please contact reception for the latest information on current waiting times.
Brendan is a registered supervisor with the Psychology Board of Australia and the Australian Psychological Society College of Clinical Psychologists. Brendan is experienced as both a primary and secondary supervisor and offers supervision internally at Mind Health Care and to external psychologists. Brendan has also run a monthly peer supervision group for psychologists since 2009.
Brendan is also actively involved in the Australian Psychological Society (APS). In 2019 Brendan was made a Fellow of the APS which recognised his significant contribution to the APS and the psychology profession. He has contributed to the APS in a range of different areas over many years. Brendan is the immediate past national chair of the Australian Psychological Society College of Clinical Psychologists which means that Brendan was the leader of the college and represented 7,000 members from across Australia. Brendan was also an active member of the college's national committee for 12 years from 2009-2021. Brendan has been a contributing author to numerous clinical college position papers. Brendan was integral to the establishment of the APS Clinical College's newsletter, College Paper, which is the primary forum for communication among clinical psychologists in Australia and has subsequently contributed as a frequent author. Brendan was also a member of the Australian Psychological Society Medicare Benefits Schedule Expert Committee which was tasked with formulating the societies position paper on the role of psychologists in Australia's Medicare system. Consistent with his involvement at Mind Health Care, Brendan's involvement with the APS is driven by a desire to  advocate for greater access to affordable and accessible mental health care for all Australians.
Brendan has over 14,000 followers on LinkedIn and regularly posts content relevant to psychologists and particularly early career psychologists. To follow Brendan on LinkedIn click here:
To arrange an appointment please contact reception on 03 5242 8981.
Research, Publications & Educational Resources:
Meagher, B.E., & Carroll, S. (2022). The highly efficient psychologist: Future-focused tips for working in private practice. InPsych, August edition.
Meagher, B.E. (2019, July 22). Shock Suicide Stats for our Men. Geelong Advertiser, July 22 2019, page 7.
Meagher, B.E. (2019, June 25). Rule Hinders Mental Health Care for Kids. Geelong Advertiser, June 25 2019, page 13.
Meagher, B.E. (2019, June 3). APS College of Clinical Psychologists New Chair Address (video).
Meagher, B.E. & Lauder, S. (2019). Analysing patient engagement to improve clinical outcomes. The College Paper, February 2019.
Meagher, B.E. (2018). Can and Can't Control Educational (video).
Meagher, B.E. (2018). Your college committee: Working hard for you. The College Paper, March 2018.
Meagher, B.E. (2018, February 2). Radio interview with 94.9 Power FM, Nowra, NSW.
Meagher, B.E. (2017). APA 2017 Convention review. The College Paper, December 2017.
Meagher, B.E. (2017). Problematic mobile phone use: An emerging disorder? InPsych, 39, 5.
Nicholson Perry, K., & Meagher, B.E. (2017). How to choose a supervisor. The College Paper, April 2017.
Meagher, B.E. (2016). Small Data: The Tiny Clues That Uncover Huge Trends by Martin Lindstrom. The College Paper, May 2016.
Meagher, B.E. (2015). Cognitive Therapy of Personality Disorders 3rd edition (January 2015). The College Paper, April 2015.
Reynolds, J., Meagher, B.E., Cichello, A., Leonard, E., Bambling, M., & Zuessman, R. (2013). Clinical Psychology Services in the reforming health system: review of current provision and proposal for development. Unpublished manuscript.
Meagher, B.E. (2006). Predictors of Post-traumatic Stress Symptoms after a Motor Vehicle Accident. Unpublished doctoral dissertation, University of Ballarat, Ballarat, Australia.
Meagher, B.E., & Aidman, E. (2004). Individual Differences in Implicit and Declared Self-Esteem as Predictors of Response to Negative Performance Evaluation: Validating Implicit Association Test as a Measure of Self-Attitudes. International Journal of Testing, 4 (1), 19-42.
Meagher, B.E., & Aidman, E.V. (2002). The Effects of Implicit and Explicit Self-Esteem on Sensitivity to Unfavourable Performance Evaluation. APS conference, Gold Coast, 22-24 September 2002. Abstract in Australian Journal of Psychology, 54 (supplement).
Meagher, B.E., & Aidman, E.V. (2001). Self-esteem and Sensitivity to Negative Feedback: The Role of Individual Differences in Implicit and Declared Self-Attitudes. Paper presented at 1st Australian Conference on Individual Differences, 15 February 2001, Woollongong, NSW.