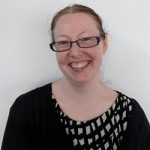 BPsych (Hons), MPsych (Clinical) MAPS
Clinical Psychologist
Professional Memberships and Registrations:
Australian Psychological Society (Member)
Psychology Board of Australia
Medicare Provider (Clinical Psychologist)
Karen is a clinical psychologist with more than 10 years experience working in adult community mental health and private practice settings. Karen provides a collaborative and empathic approach using evidence-based treatments to improve the well-being of her clients, with psychological strategies introduced to practice between sessions to learn to cope independently with life stressors in the longer-term.
Karen's specialty is cognitive-behavioural therapy or CBT (understanding and changing unhelpful ways of thinking and behaving) for clients with:
Adjustment difficulties associated with workplace bullying
Anxiety including agoraphobia, generalised anxiety, obsessive-compulsive disorder, panic, social anxiety & specific phobias
Depression including post-natal depression (and post-natal anxiety)
Perfectionism & low self-esteem
Karen sees clients aged 18 and above under funding from Medicare, TAC, Workcover, and the NDIS. Karen works at Mind Health Care Monday to Thursday.
RESEARCH AND PUBLICATIONS:
Reducing parental anxiety using a family based intervention for youth mental health: A randomised controlled trial.