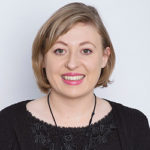 BA (Psychology) (Hons), MPsych (Clinical) MAPS
Clinical Psychologist
0434 815 179
Professional Memberships and Registrations
Australia Psychological Society
Medicare Provider (Clinical Psychologist)
Jessica is a clinical psychologist who is passionate about helping clients develop the strategies they need in order to live a fulfilled and value-driven life and strongly believes in mental health care which is affordable and evidence based for the whole community.
Jessica has experience working with adults and children of varying ages and cultural backgrounds, presenting with a diverse range of conditions.  Jessica is able to communicate effectively with clients and adapt her style and techniques according to individual needs and personalities. Jessica utilises evidence based therapeutic interventions with an emphasis on cognitive behavioural therapy and acceptance and commitment therapy.
She provides support to individuals presenting with a range of psychological difficulties including:
Depression
Anxiety
Substance abuse
Emotion regulation
Trauma
Jessica works at Mind Health Care on Thursdays.