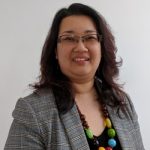 BA(Hons), MPsych (Clinical), MAPS
Clinical Psychologist
Mobile: 0492 804 526
Professional Memberships and Registrations:
Australian Psychological Society
Psychology Board of Australia
Medicare Provider (Clinical Psychologist)
Christine is a registered clinical psychologist who has experience working with adults including those from diverse cultural backgrounds. Christine is passionate about helping her clients develop strategies to build psychological resilience essential for coping with the difficult times in life.
Christine is particularly interested in working with people to develop strategies and skills to manage a broad range of issues including mood disorders, anxiety disorders, adjustment and life transition issues, trauma, and domestic violence.
Christine utilises a range of evidence-based approaches, including cognitive behavioural therapy, acceptance and commitment therapy, dialectical behaviour therapy, schema therapy, and mindfulness-based approaches. Christine welcomes a collaborative engagement with clients to develop treatment plans tailored to their individual needs.
Christine provides services under Medicare, NDIS, TAC, and WorkCover. Christine works at Mind Health Care from Monday to Thursday.