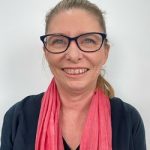 BA (Psychology) (Hons), MPsych (Clinical)
Psychologist – Clinical Registrar
Professional Memberships and Registrations:
Australian Psychological Society (Member)
Medicare Provider (Psychologist)
Majella is a psychologist (undertaking her endorsement as a clinical psychologist) who is passionate about helping clients understand their difficult emotions, their challenging thoughts, and helping them develop new strategies to live life as they want to.
Majella has experience working with children, adolescents and adults of all ages, from different cultural backgrounds and who are facing different challenges in life.  Majella builds a positive supportive working alliance with her clients, with an aim to building their resilience and their understanding of how their body is responding to distress and/or trauma.  She believes no two clients or sessions are the same, is compassionate, adaptive and creative.  Majella draws on evidence based therapeutic interventions with an emphasis on cognitive behavioural therapy and acceptance and commitment therapy.
She provides support to individuals presenting with a range of psychological difficulties including:
Depression
Anxiety
Phobias
Adjustment Difficulties
Perinatal Anxiety and Depression
Grief
Emotion regulation
Trauma
Majella works at Mind Health Care Mondays, Tuesdays, Thursdays and Fridays.
For enquiries or to arrange an appointment please contact reception on 03 5242 8981.
Save