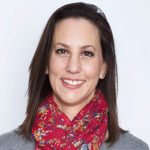 BA Hons (Psychology); MA Clinical Psychology MAPS, FCCLP
Clinical Psychologist
Mobile: 0449 070 459
Professional Memberships and Registrations:
Australian Psychological Society (College of Clinical Psychologists)
Psychology Board of Australia (Clinical Psychologist)
Medicare Provider (Clinical Psychologist)
Justine is a Clinical Psychologist with over 10 years of experience working across a range of clinical setting and contexts. She works with adults, older adults, couples and families offering evidence-based treatment for depression, anxiety, PTSD, short and long-term trauma (including recovery from recent and childhood sexual abuse), adjustment disorders, personality disorders, substance abuse, poor emotional regulation, post-natal depression, divorce and bereavement.
After completing her MA Clinical Psychology degree at the University of Witwatersrand in Johannesburg, South Africa, Justine worked as an Intern Clinical Psychologist at the Chris Hani Baragwanath Hospital in the Male and Female in-patient and out-patient psychiatric wards. Following this, she spent a year at the Johannesburg General Hospital working in the child psychiatry unit before moving to Leeuwkop Mens Maximum Correctional Centre. From 2007, until her recent move to Australia in late 2017, she ran a busy private practice in Johannesburg working with a range of clients with multiple diagnoses, presenting problems and stressors.
On being a Clinical Psychologist, Justine says: "I feel privileged to be in this profession, to be allowed into people's lives, to be challenged by and to grow from my patients, and to help people gain insight into their behaviours, find solutions to their problems, and to feel more confident and content in their lives". The therapy process is different for each person, but Justine strives to offer each client a confidential, safe space to talk about different aspects of their lives, to share their thoughts and feelings without judgement, and to disclose secrets, emotions and experiences that may be difficult to talk about with the people in their lives. Ultimately to leave the therapeutic process feeling heard, and with a clearer sense of what they would like, and how they will achieve this.
Justine draws from a range of therapeutic modalities including CBT, Solutions Focused Therapy, insight oriented work, ACT, Systemic Therapy and Motivational Interviewing. She believes that a successful therapy is based on mutual respect, a working therapeutic alliance and an ability to match the client to an appropriate treatment modality which is personally meaningful for them.
Justine is a full member of the Australian Psychological Society and is a registered provider with Medicare.
She works at Mind Health Care Monday to Friday.