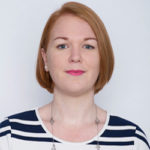 BA (Psychology), Grad Dip Psych, MPsych (Clinical), PhD, MAPS
Clinical Psychologist
Professional Memberships and Registrations:
Australian Psychological Society
Psychology Board of Australia
Medicare Provider (Psychologist)
Carolyn has a Masters degree in clinical psychology and has completed her Doctor of Philosophy (PhD). She offers therapy to adults and older adults with a wide range of presentations such as mood disorders, anxiety disorders, adjustment issues, trauma, borderline personality disorder, professional burnout, and managing chronic  medical conditions including chronic pain.
Carolyn has experience working in a number of different settings and with different client groups. In addition to her private practice work Carolyn currently works in a hospital setting assisting clients with chronic pain and physical rehabilitation and also works in a private psychiatric hospital providing group-based therapy to clients with depression, anxiety or borderline personality disorder.
Carolyn uses evidence-based practices incorporating a wide range of therapy approaches including acceptance and commitment therapy, cognitive behavioural therapy, dialectical behaviour therapy, mindfulness, schema therapy and positive psychology.  Carolyn works collaboratively with her clients to identify barriers to optimal wellbeing, build resilience and improve vitality and connection in life.
Carolyn is a full member of the Australian Psychological Society and is a registered provider with Medicare, TAC, NDIS and WorkCover.
Carolyn works at Mind Health Care on Wednesdays, Thursdays and Fridays.
Save